Rather than making lots of New Year's resolutions that are tedious to keep, why not choose one that's fun, exciting, and healthy? Resolving to stay in a Pigeon Forge cabin in the Great Smoky Mountains is the perfect goal for 2015. Bear Camp Cabins has put together four reasons why visiting the Smokies should be one of your commitments for the coming year:
1. Excellent Opportunities For Staying Healthy
Nearly everyone pledges to exercise more as part of their New Year' resolution, but that doesn't mean you have to be miserable spending long hours at the gym. A vacation in Pigeon Forge provides plenty of opportunities to get outdoors and stay active. Whether you go for short walks around your cabin, or take a longer excursion in Great Smoky Mountains National Park, there are lots of places to explore. You can also engage in other outdoor activities such as fishing, horseback riding, and whitewater rafting. If you plan your trip in the winter, you can even going skiing or snowboarding at nearby Ober Gatlinburg.
2. Perfect Way to Treat Yourself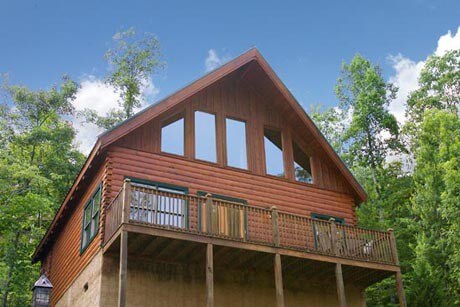 Your New Year's resolution shouldn't just be about self improvement, it should be about enjoying life to the fullest. In 2015, be sure to take some time to treat yourself and your family to something special. Wouldn't you rather stay in a luxurious cabin in the mountains than a sterile hotel room? Bear Camp Cabin Rentals offers cabins of every size that come with all kinds of features and amenities, including complete kitchens, washers and dryers, game rooms, DVD players, fireplaces, grills and so much more. Staying in a cabin gives you all of the comforts of home, and then some!
3. A Chance to Relax and Unwind
A Pigeon Forge cabin gives you the chance to take a break from the busy pace of your normal life. While there is plenty to do in the area, you can also give yourself down time where you just sit back and enjoy the comforts of your cabin. You can appreciate the incredible views of the Smoky Mountains while you sit on the deck, or take a nice relaxing soak in your cabin's hot tub or Jacuzzi. The slower pace of life in a cabin will help you release stress and feel rejuvenated.
4. Time to Reconnect With the Ones You Love
Taking a Smoky Mountain vacation in the coming year is a great way to set aside some time to focus on the people who really matter in your life. If you will be visiting the Smokies with your significant other, you can enjoy an unforgettable romantic weekend in one of our one bedroom cabins in Pigeon Forge. Equipped with heart shaped Jacuzzi tubs and surrounded by breathtaking scenery, one of our cabins is the ideal place to fall in love all over again. A three bedroom cabin or a four bedroom cabin are great options for guests looking to getaway with the whole family. Without the distractions of work and school, you'll be able to spend plenty of time with your kids. We also offer a great selection of pet friendly cabins in the Smoky Mountains, so even your four-legged family members can join in the fun.
Give Bear Camp Cabins a call today to start planning your vacation for 2015!