Cherokee North Carolina, A Great Day Trip
As you can tell by our blogosphere here, we love to highlight many different aspects, events, elements and places throughout the Smokies – and one area we feel is often under-represented as a viable component to a Smoky Mountain vacation or a day-trip for those who want to expand out beyond the range of Sevier County is our GSMNP neighbor – Cherokee North Carolina!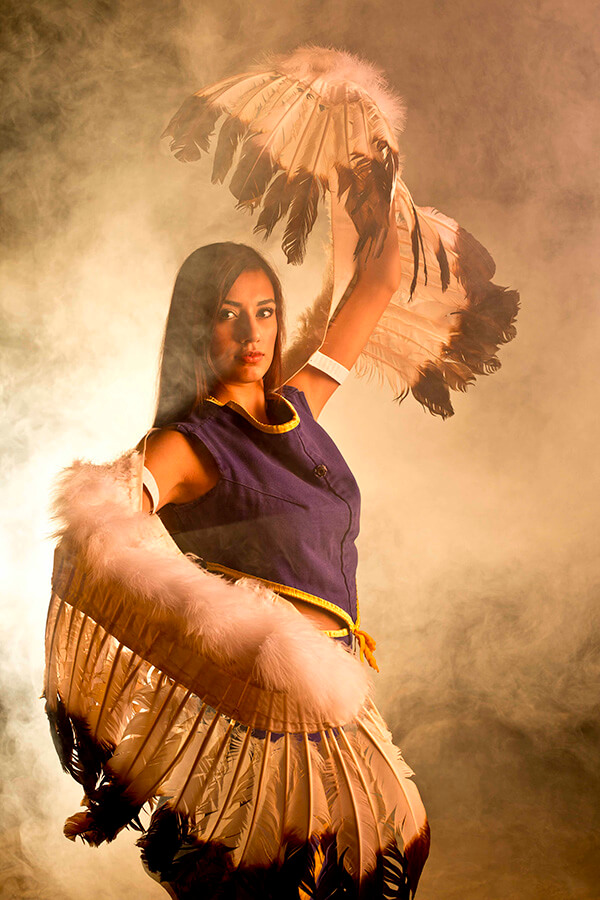 Cherokee North Carolina is a relatively small town compared to what we have in East Tennessee on our side of the mountain, but it has quite a lot to its name. Cherokee, North Carolina is, as one might guess, the central headquarters for the Eastern Band of Cherokee Native Americans. The Cherokee spirit is all throughout the city and surrounding area, from the decorations of the gift shops and monuments located here, there and everywhere to the street signs being bilingual in English and Cherokee syllabary. There is a huge museum in the center of town called the "Museum of the Cherokee Indian" and you can find an arts and crafts community of their own in and around there that focuses on Native American culture and Smoky Mountain appalachian culture.
"The culture of the Cherokee people is a rich, deep narrative that yearns to be explored. Delicately, carefully protected by the Cherokee Preservation Foundation, Cherokee culture can be seen as a book filled with 11,000 years of artistic invention and intellectual achievement, survival and perseverance, featuring a peace-loving people who proudly dealt with the savagery of war and overcame. But that barely scratches the surface of what makes Cherokee culture a treasure for the curious traveler. Intricately woven like the sturdy yet beautiful baskets of the Cherokee weavers, ones made of river cane once so plentiful in these parts, and carefully dyed with bloodroot, the Cherokee culture beckons." – www.visitcherokeenc.com.
That culture is further expanded upon by touchstones such as the "Unto These Hills" outdoor drama that has been performed in Cherokee each Summer since 1950 at the Mountainside Theater and the Oconaluftee Indian Village that operates an honest-to-reality historical depiction of a working Native American village in centuries past. At both, you will see cultural dances, historical icons you never knew about, works of art and performances you won't soon forget. Another landmark named "Oconaluftee" is the Oconaluftee Visitor's Center right as you cross the Great Smoky Mountains National Park from Gatlinburg which offers ranger-led programs and museum exhibits that tell the history of the Smokies from the Native Americans and early European settlers on up, in addition to a "mountain farm museum" that has historic log structures preserved for visitors to study and enjoy.
On the other side of things, no article on Cherokee North Carolina can go without mentioning the huge Harrah's Casino that the town has. It's a huge, sprawling estate complete with slot machines, video poker machines, blackjack, craps, roulette, digital mini baccarito and others. It's more than just a place to gamble, though, as the Visit Cherokee website describes: "Harrah's Cherokee Casino Resort houses a new 3,000-seat events center where acts from Hank Williams, Jr. to Lady Antebellum have performed. This unique venue option features amphitheater seating on three levels for a variety of events and programs. The main floor can accommodate everything from a dinner for 800 to a tradeshow with more than 150 booths. The casino can also host groups and meetings ranging from ten to over 3,000 people in a state-of-the-art conference facility. The large meeting space can be broken down into 7 smaller configurations to suit any event or group needs."
And like Gatlinburg, you have your downtown, roadside attractions as well – minigolf, arcades, old time photos, an animal habitat, gift shops and other smaller things that could become favorites just as well.
A decent assessment of why you should consider Cherokee, NC, as a little day-trip would take a website in and of itself,  for more information on Cherokee, NC. Cherokee is only an hour's drive from Gatlinburg on Newfound Gap road.