2019 comes in fine with Bear Camp Cabin Rentals!
We've been in business here for many years and we look forward to another year of meeting guests new, old, young and everyone in between.
Are you thinking of becoming one of our new guests? Then we would like to introduce ourselves! Bear Camp Cabin Rentals offers vacation cabins in Pigeon Forge, Gatlinburg, Sevierville and many surrounding communities from 1 bedroom honeymoon cabins to a 10 bedroom lodge and many sizes in-between. We have pet-friendly cabins and a really, really nice attraction tickets package that you can make use of to save $285.77 on admission to Ripley's Aquarium, the Great Smoky Mountain Wheel and more.
Take a look at just a few of the luxury cabins that you could be staying in With Bear Camp Cabin Rentals:
And here's some of Bear Camp Cabin Rentals  recent reviews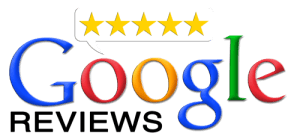 Stephanie Nowling –
"We LOVED Bear Den! Complete seclusion, which is what we needed. After a rough start to our honeymoon due to our previous accommodations, Bear Camp gave us a few affordable options and we ended up having a great honeymoon. The cabin was clean and cozy, perfect size for two people but could also accommodate more. The employees at Bear Camp were very friendly and  helpful. We definitely look forward to spending our anniversaries with Bear Camp in the future!"
Sierra Missinne –
"Me and my husband has stayed with this rental place 3 times now and loved it every time! You get so much renting from them! Would recommend to anyone!"
T Caligagan –
"My Wife & I rented through Bear Camp for our anniversary. We stayed 7 days. Bear Camp gave us a deal on a gorgeous cabin! Booking was very easy, as was checking in and out! Every staff member was amazing to work with! They helped us plan things to do. The cabin was great, far exceeded our expectations! We had everything we needed a full kitchen, King bed, pool table,  hot tub, porch swing and a great location. I cannot say enough good things about Bear Camp. We'll defiantly stay again."
Tammie Page –
"My mother and I stayed in one of the cabin rentals the 2nd week of October 2018.  The cabin was great with a beautiful view! Very clean cabin with everything we needed. The people at Bear Camp are very nice and helpful.  I can't wait to go back! We will definitely stay in one of Bear Camps Cabin Rentals. Thank you so much for making our stay in Gatlinburg one we will remember!"
Linda Duffey –
"We stayed in the Wilderness Lodge which was very private.  It was large enough for our family vacation. The people that book for Bear Camp are very accommodating and honest.  My husband left $200 in the night stand by accident and after almost being back home, he realized it and I called them. The executive housekeeper found the money and let the office know about it and they are sending it back to us.  Very honest people to deal with which is hard to find in the world we now live in. Only suggestion for the cabin would be to have a plumber unclog the master bathroom sink, and for the owners to update the cookware. All in all, it was a very positive experience that we will remember for years to come.  I will always use Bear Camp cabins when we return to Pigeon Forge, thanks again for a very positive experience."
Want to know more about how we can serve a potential upcoming Smoky Mountain vacation? Just call us at 1-800-705-6346. Hope to see you in 2019!