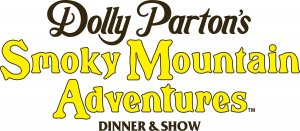 Adventure is the calling card of the Smoky Mountains and Dolly Parton wishes to give you an adventure unlike any other with, well, "Dolly's Smoky Adventure!"
Located right next door to The Island in downtown Pigeon Forge, Dolly's Smoky Mountain Adventure used to be the former "Lumberjack Feud", which proved so popular that the same entertainment management team that oversees Dolly's Dixie Stampede purchased the show and property, rebranding it into the Dolly Parton family of attractions in Pigeon Forge and offering the same incredible production values that have made Dolly's brand of Pigeon Forge theaters every bit as famous as she is.
So what is Smoky Mountain Adventure about? Here's what their website has to say about that:
"Smoky Mountain Adventures tells a tale of how pride, deeply rooted in these mountains, divided two great families from the Mountain and Holler. Gathered for the annual family contests to show which family proved the best of the best of these mountain competitions, it was young love, devotion and determined spirit that helped finally bridge the gap."
What this means is the best in Smoky Mountain performances from professional entertainers offering horse-riding, juggling, stunt acrobatics, fancy trampoline jumps, high-flying flips and pole-hanging you won't be quite sure originated in the Smoky Mountains some generations ago, but will fill your imagination and keep you wondering and thinking about it long after the show has ended.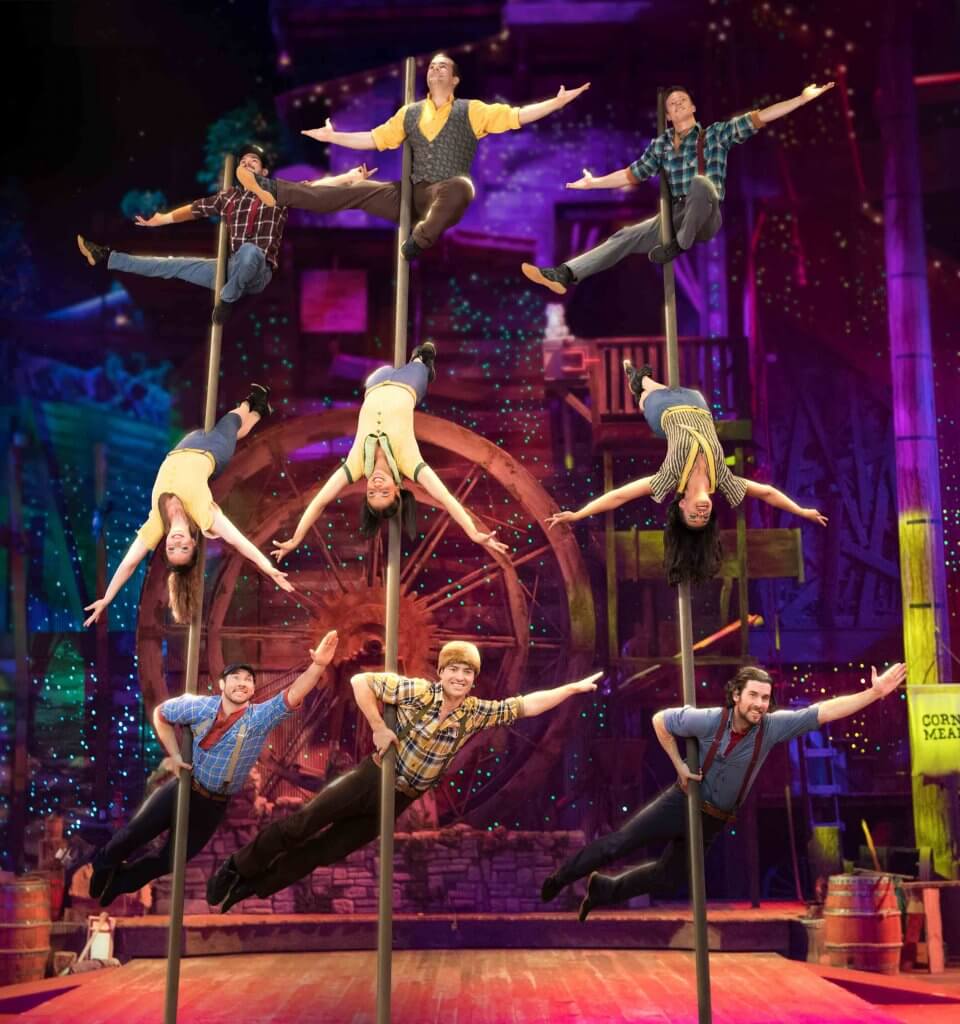 And like Dixie Stampede, Dolly's Smoky Mountain Adventure provides hot meals as part of the ticket price – it is dinner and a show, after all! Their meals are the four-course variety designed to satisfy any and all hunger with the best East Tennessee has to offer for the following:
* Grandma's Creamy Vegetable Soup
* Homemade Biscuits
* Pan Fried Chicken
* Smoked Pulled Pork
* Cabin Taters
* Buttery Corn on the Cob
* Flaky Southern Peach Pie
* Unlimited Pepsi®, tea or coffee
(Vegetarian meals are also provided upon request.)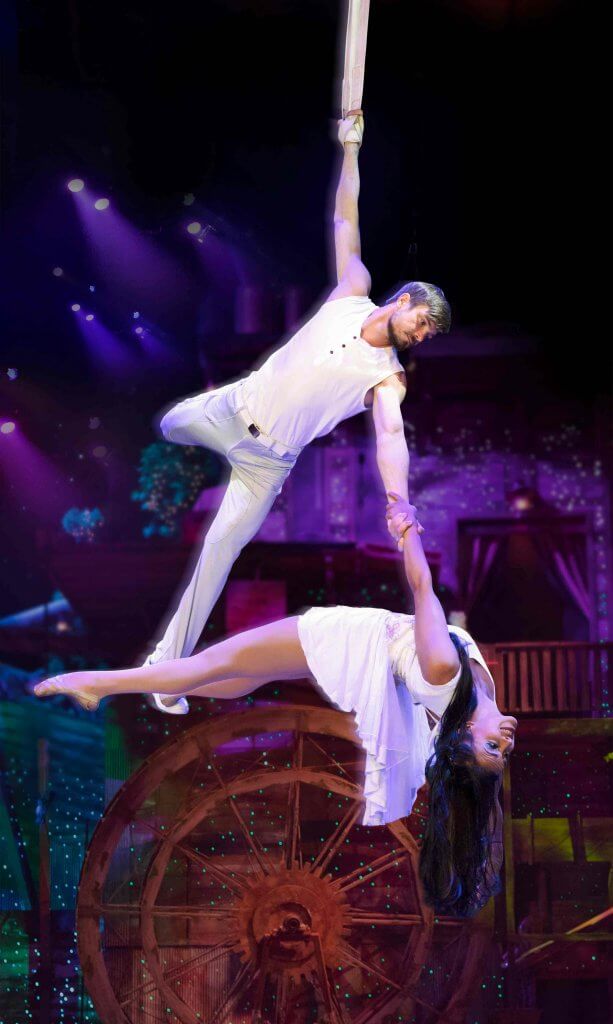 As of writing, they have shows for each night throughout the months of August and September for 6:00PM. Those who arrive early can experience even more before the show begins. At the Bass Mercantile, you will "enjoy the sights and sounds of old timey player pianos, antique arcades and our Dry Goods gifts and memorabilia." as their website puts it. Drinks and snacks are available at the nearby Canteen where you can tide your appetite and enjoy Mercantile pre-show. Kids can get made up as hearty mountaineers or mountain princesses with face paint and costume (packages that start at $15.99).
And just when you thought that might be all there is to say about Dolly's Smoky Mountain Adventure, they also offer combo ticket deals where you can get ticket packages for both Dolly's Smoky Mountain Adventure and Dollywood or Ripley's Aquarium or The Titanic Museum or Wonderworks. If you had aspirations to enjoy any combination of the show and those attractions, you should definitely take advantage and save!